With over 35 years expert catalog printing service located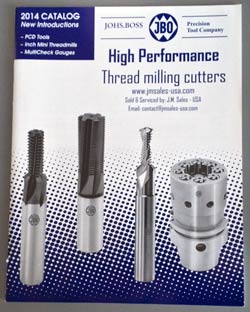 in Michigan.
Unisource caters to a diverse clientele, including small businesses, large corporations, tool and die maker catalogs and nonprofits. Our catalog printing services are renowned for their personalized attention, exceptional quality,  and cost-effectiveness. Whether you require a product catalog, custom catalog, booklet, technical manual, gift catalog, or event program, our extensive experience ensures your project's success.
Additionally, we provide individual catalog packaging options, such as poly bags or cartons packing, and offer direct drop shipping and mailing services to customers nationwide in the U.S
We ship anywhere in the country!
Business Catalog Printing
Professionally printed catalogs are invaluable marketing assets for your business. Our full-color catalogs feature captivating graphics and images that not only capture attention but also project a remarkable company image. Our goal is to help you showcase your products and services through catalogs and booklets that are visually appealing and information-rich. A well-crafted business catalog should eloquently convey the value you offer to your customers
Catalog and Booklet Design
To achieve the best results in professional printing, it's essential to provide high-quality images and logos. A clean and consistent layout, coupled with a well-thought-out color scheme, enhances the visual appeal of your catalog. We strongly advise using vector art, EPS files, and high-resolution PDFs with fonts outlined to ensure top-notch quality. At Unisource Printing Services and Promotions, we also offer professional design services to help you create the perfect catalog.
Catalog Printing Sizes
8.5" x 11 up to 9" x 12" — Most common size.
5.5" x 8.5" — These smaller sizes are very popular.
6" x 6" up to 6" x 9" — Square or rectangular-shaped.
Note: Custom catalog sizes available.
We Design Custom Catalogs
For affordable catalog printing solutions, look no further. Our cost-effective catalog printing services provide high-quality results without breaking the bank. Get your catalogs professionally printed without compromising on quality. Contact us today to learn more.
What our customers say about Unisource Printing and Promotions
"It was a pleasure working with Unisource Printing. They executed our project perfectly – even under an extremely tight timeline. They were prompt, provided excellent advice that helped us make the right decision and delivered the product on time."
"We love working with Unisource they always meet deliveries no matter how outrageous the request.  Quality has been outstanding." 
"You are AMAZING!"
"Unisource Printing has been there for us whenever we need them. Their personalized approach gives us confidence that we will get exactly what we're looking for, and when WE don't know what we're looking for they always have unique ideas based on our corporate image. You simply cannot go wrong with Unisource."
"From start to finish it was a real pleasure working with Carol and the team at Unisource Printing. We were very pleased with the competitive pricing, the quick turn around on our proofs and the delivery speed. It was great customer service the entire time and I would highly reccomend this company when ordering your giveaways!"
"I  just want to thank you and Ken for the wonderful work Unisource has done for me and the Michigan Key Club organization these past few years.  You have received jobs for printing, copying, pins and t-shirts.  Each time the finished job has been received on-time, correct and at a great price.  Your willingness to work with my corrections and your patience under pressure helped ease my mind about the quality and timeliness of what I received.  This past year I had a budget of $7,000 for all of the above mentioned items.  Your price came in under budget by $2,500 and helped the Michigan Key Club District to package an additional 8,900 meals for Kids Against Hunger.  This food was used to feed hungry and starving children in Michigan."
"Thank you again for your quality work, timely completion and a great attitude and passion for what you do."
"Many thanks to Ken and Carol Harrison at Unisource Printing for coming through for us once again!  You took a last-minute project that was critical to our success at the world-wide conference in Los Angeles and turned it into pure gold (at a very reasonable price to boot!)  We can't thank you enough for the quick turnaround, great ideas and Ken's amazing artistic talent which produced a first-class advertising piece!"
"We have never found a better printing company than Unisource Printing. Thank you for your perfection, commitment to excellence and doing more than you promised, time after time. After years of experience with your company, we don't even bother to check competitive quotes before placing an order. "
"I have been using Unisource for our printing and promotional needs for over 15 years.   As a small business owner, I need to concentrate on my core business.  I've never had to understand the printing industry in order to get my business items selected, designed and printed within my budget.  Unisource has always made me feel like their top customer, and I know I can rely on them to continue taking care of all our printing and promotional needs."
"We have had the pleasure of doing business with Ken and Carol Harrison of Unisource Printing Services for over 10 years.
Who is Unisource Printing Services?:
– They are a company committed to quality and excellence.
– They work with you to develop a product that is functional as well as professional in appearance.
– They provide personalized service – making the customers needs their first priority.
– Their pricing is fair, consistent, and beats all others.
– They are professional, responsive, and ethical.
We have very much appreciated our relationship with Unisource Printing Services.  We look forward to continuing this relationship for many years to come."
"I received my banner display today and it looks GREAT! I really appreciate the extra time you and Ken put inot "holding my hand" thru this process to make sure the banner looked exactly the way I wanted it…and was here two days in advance of when I absolutely needed it. Thanks again."
"Thank you Ken and the staff at Unisource Printing for your great design and ideas for our EDDM postcard. The postcard generated such a tremendous response with everyone commenting on how nice and professional the piece looked. We will definitely be utilizing your services again."
Thanks! You've been great to deal with, very sharp, make it happen kind of people.
Catalog Printing Services in Michigan
Excellent service
Get high quality catalog printing services throughout the entire US, including but not limited to, these areas in Michigan –  Ann Arbor, Auburn Hills, Birmingham, Bloomfield Hills, Chesterfield, Clinton Township, Dearborn, Detroit, East Lansing, East Pointe, Farmington Hills, Flint, Fraser, Grand Rapids, Grosse Pointe, Jackson, Kalamazoo, Lansing, Livonia, Macomb, Mount Pleasant, Northville, Novi, Orion, Plymouth, Port Huron, Rochester, Romulus, Royal Oak, St. Clair Shores, Shelby Township, Southfield, Sterling Heights, Troy, Warren, West Bloomfield,  Atlanta, Chicago, Las Angelas, Las Vegas, Orlando, New York, Tampa