Custom Screen Printed T-shirts and Sweatshirts in Michigan
We provide custom screen printed T-shirts and sweatshirts that are top quality with excellent pricing. Get top name brands such as Gildan, Fruit of the Loom, Badger and Russell clothing screen printed from Unisource Printing Services and Promotions in Michigan.
Select from a large inventory of standard T-shirts, jerseys style, V-neck tees, sleeveless and tank top shirts available in all colors. We also have crewneck, hoodies, and full zipper sweatshirts and sweatpants available.
We use high-quality inks that are washable and fade resistant. Multiple color inks on each shirt – no problem.
We have apparel for men, ladies, and youth.
Provide your employees with screen printed shirts with your company logo for a professional appearance. Employees and customers wearing clothing with your logo are walking advertisements for your business. This is cheap marketing exposure that will last for years.

Screen Printed T-shirts and Sweatshirts for Teams
Many businesses and organizations sponsor sporting teams and special events with clothing displaying their company logo because it's cost-effective and great advertising. We've got you covered with all sizes in matching colors and styles. We carry screen printed T-shirts and sweatshirts in youth and Adult sizes.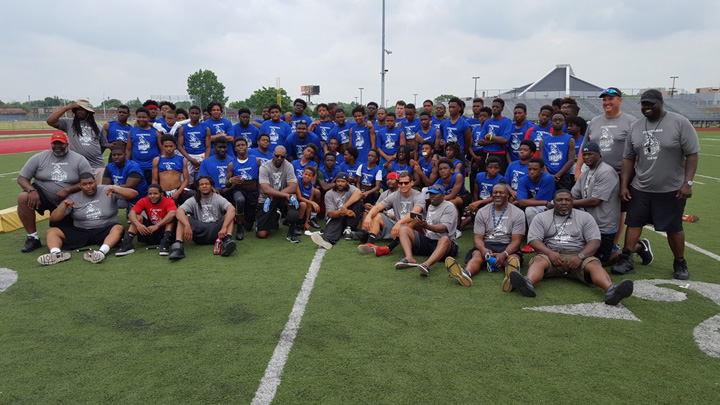 We currently have 2 online catalogs to find just the right clothing you're looking for in the right color, size and style. We can put your company logo on any of these items. We also have additional resources so please contact us if you do not find what you are looking for here.
We ship anywhere in the country!
Logo apparel: Premium woven dress shirts, Oxfords, workwear, denim, a large variety of T-shirts, and large variety of polo and performance shirts, mock-neck and turtlenecks, sweaters, workwear, ladies specialty knits, sweatshirts, outerwear, youth clothing, infant and toddler, caps and a full-line of accessories. Company casuals carry the top name brands, latest clothing technology and fashion styles and colors. Brands include: Nike, Ogio, New Era Hats, Columbia, Eddie Bower, Champion, Badger, Hanes, Fruit of the Loom, Gildan, Jerzees and Russell Athletic and many more.
Logo Uniforms: Dress shirts/woven shirts, Oxfords, knit shirts, polo shirts, denim
shirts, outerwear, hoodies, fleece jackets, junior and kids apparel with your company logo. Blue Generation offers the latest in fabric technology such as moisture wicking knits, teflon fabric protector, wash-and-wear, snag-resistant material, super-soft Pima cotton, easy-care Poplins, cotton and fine line twills. They also offer the latest fashions and apparel specifically designed for ladies. In addition, they carry youth clothing, ladies ensembles, pants and shorts, aprons, and men's big and tall apparel (sizes up to 8XL).
Apparel Catalog II: This catalog has more name brands to choose from for workwear, sports, and uniforms.  Brands include: Adidas Golf, Northend, Ash City, Marmot, Harriton, Dickies, Flexfit Caps, Augusta, Bayside, Yupoong, Bella, Anvil, Champion and many more.
What our customers say about Unisource Printing and Promotions
"It was a pleasure working with Unisource Printing. They executed our project perfectly – even under an extremely tight timeline. They were prompt, provided excellent advice that helped us make the right decision and delivered the product on time."
"We love working with Unisource they always meet deliveries no matter how outrageous the request.  Quality has been outstanding." 
"You are AMAZING!"
"Unisource Printing has been there for us whenever we need them. Their personalized approach gives us confidence that we will get exactly what we're looking for, and when WE don't know what we're looking for they always have unique ideas based on our corporate image. You simply cannot go wrong with Unisource."
"From start to finish it was a real pleasure working with Carol and the team at Unisource Printing. We were very pleased with the competitive pricing, the quick turn around on our proofs and the delivery speed. It was great customer service the entire time and I would highly reccomend this company when ordering your giveaways!"
"I  just want to thank you and Ken for the wonderful work Unisource has done for me and the Michigan Key Club organization these past few years.  You have received jobs for printing, copying, pins and t-shirts.  Each time the finished job has been received on-time, correct and at a great price.  Your willingness to work with my corrections and your patience under pressure helped ease my mind about the quality and timeliness of what I received.  This past year I had a budget of $7,000 for all of the above mentioned items.  Your price came in under budget by $2,500 and helped the Michigan Key Club District to package an additional 8,900 meals for Kids Against Hunger.  This food was used to feed hungry and starving children in Michigan."
"Thank you again for your quality work, timely completion and a great attitude and passion for what you do."
"Many thanks to Ken and Carol Harrison at Unisource Printing for coming through for us once again!  You took a last-minute project that was critical to our success at the world-wide conference in Los Angeles and turned it into pure gold (at a very reasonable price to boot!)  We can't thank you enough for the quick turnaround, great ideas and Ken's amazing artistic talent which produced a first-class advertising piece!"
"We have never found a better printing company than Unisource Printing. Thank you for your perfection, commitment to excellence and doing more than you promised, time after time. After years of experience with your company, we don't even bother to check competitive quotes before placing an order. "
"I have been using Unisource for our printing and promotional needs for over 15 years.   As a small business owner, I need to concentrate on my core business.  I've never had to understand the printing industry in order to get my business items selected, designed and printed within my budget.  Unisource has always made me feel like their top customer, and I know I can rely on them to continue taking care of all our printing and promotional needs."
"We have had the pleasure of doing business with Ken and Carol Harrison of Unisource Printing Services for over 10 years.
Who is Unisource Printing Services?:
– They are a company committed to quality and excellence.
– They work with you to develop a product that is functional as well as professional in appearance.
– They provide personalized service – making the customers needs their first priority.
– Their pricing is fair, consistent, and beats all others.
– They are professional, responsive, and ethical.
We have very much appreciated our relationship with Unisource Printing Services.  We look forward to continuing this relationship for many years to come."
"I received my banner display today and it looks GREAT! I really appreciate the extra time you and Ken put inot "holding my hand" thru this process to make sure the banner looked exactly the way I wanted it…and was here two days in advance of when I absolutely needed it. Thanks again."
"Thank you Ken and the staff at Unisource Printing for your great design and ideas for our EDDM postcard. The postcard generated such a tremendous response with everyone commenting on how nice and professional the piece looked. We will definitely be utilizing your services again."
Company T-Shirt and Sweatshirt Printing in Michigan
Excellent service – Fast turnaround
Get high quality T-Shirt and Sweatshirt printing for sports teams and business throughout the entire US, including but not limited to, these areas in Michigan –  Ann Arbor, Auburn Hills, Birmingham, Bloomfield Hills, Chesterfield, Clinton Township, Dearborn, Detroit, East Lansing, East Pointe, Farmington Hills, Flint, Fraser, Grand Rapids, Grosse Pointe, Jackson, Kalamazoo, Lansing, Livonia, Macomb, Mount Pleasant, Northville, Novi, Orion, Plymouth, Port Huron, Rochester, Romulus, Royal Oak, St. Clair Shores, Shelby Township, Southfield, Sterling Heights, Troy, Warren, West Bloomfield,  Atlanta, Chicago, Las Angelas, Las Vegas, Orlando, New York, Tampa